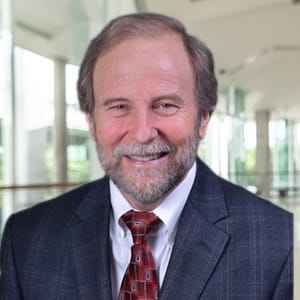 Thomas Michael Shaughnessy, MD
As an internal medicine intern, one of Dr. Shaughnessy's initial rotations was renal medicine. The attending physician had a strong passion and an intensity for providing extraordinary care to every patient. Methodical attention to detail and application of evidence-based medicine were the cornerstones of that rotation. That attending physician recruited Dr. Shaughnessy to be a nephrologist, and his approach with intensity and attention to detail was a natural fit for him.
Dr. Shaughnessy balances this methodical approach with compassion and concern. He would hope that every patient feels that he treats them as he would treat any family member.
Primary Location:
Board Certification
Internal Medicine
Nephrology
Fellowship
University of Louisville
Residency
University of Louisville
Medical School
University of Louisville
College
The University of North Carolina at Chapel Hill
Additional areas of clinical expertise, training, subspecialty certifications, or interests
ASH Certified Specialist in Hypertension