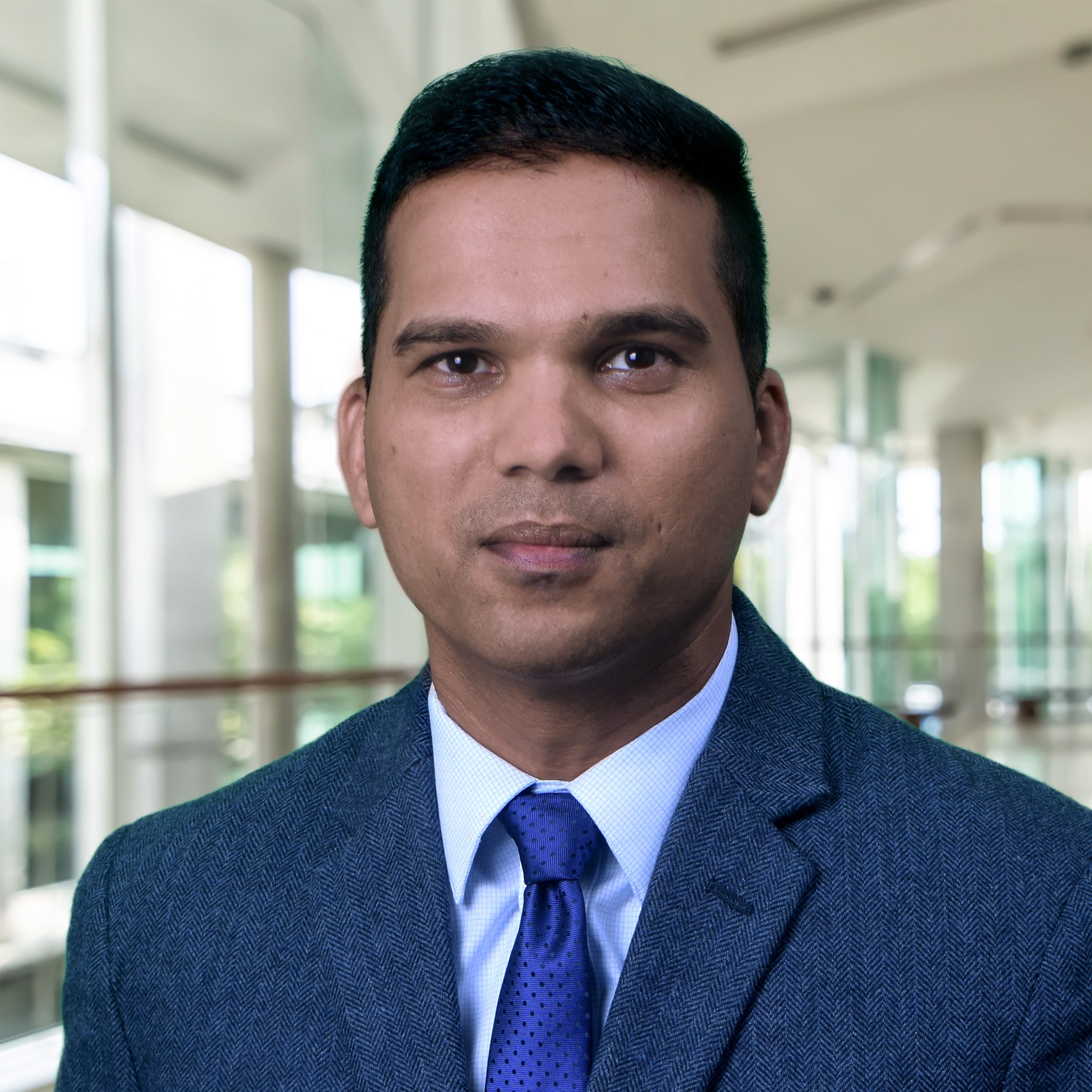 Dr. Valavoor chose nephrology because he enjoys the challenge of managing very sick, acutely unwell patients as well as the pleasure of offering holistic continuity of long-term care to many patients with kidney disease. He completed additional training in transplant nephrology because he understands that a kidney transplant can make a huge difference in the quality of life of patients needing dialysis. Due to his training, he is able to help his patients understand how to take proper care of a transplanted kidney.
As a doctor, Dr. Valavoor believes it is a privilege to have people let him into the most intimate aspects of their lives and allow him to guide them through very complex and delicate situations. Outside of work, Dr. Valavoor tries to keep himself busy in a way that he has no time for hate, regrets, worries or fears. 
In his spare time, he enjoys spending time with his wife and three young boys. He was a very good cricket player but never fulfilled his dream to play professionally. However, he loves watching movies with family and friends, and he also loves Mediterranean and Indian food. 
---
Primary Location:
Mount Auburn (Christ)
Mercy West
Norwood
Board Certification:
Internal Medicine, Nephrology
Professional Titles:
Internal Medicine/Hospitalist
Fellowship:
Transplant Fellowship: Indiana University School of Medicine
Nephrology fellowship: Indiana University School of Medicine
Residency:
University of Toledo
Medical School:
West Virginia School of Osteopathic Medicine, Lewisburg, WV
College:
Gulf Medical College, Ajman, UAE (now known as Gulf Medical University)
Professional Associations:
American College of Physicians (ACP)
National Kidney Foundation(NKF)
American Society of Nephrology (ASN)
American Society of Transplantation (AST)
Professional Awards:
Young Investigator Award from the American Society of Transplantation in 2021
South East Statewide Campus Outstanding Regional Award for superior clinical skills, professionalism and leadership
Additional areas of clinical expertise, training, subspecialty certifications, or interests:
Kidney transplantation
Managing immunosuppressive meds
Treating transplant rejection
Treating transplant immunosuppression-related infections
CRRT
Peritoneal dialysis and Hypertension.