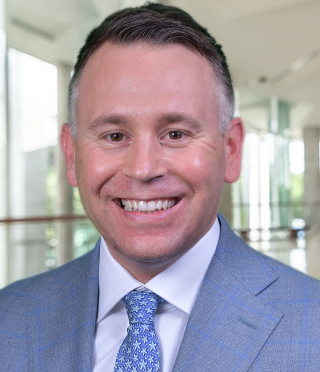 Dr. Pembaur joined KHC physicians in 2016 upon completion of his Nephrology fellowship at MUSC in Charleston, SC. Dr. Pembaur specializes in transplant care and appreciates the complexity, responsibility and long-term relationship building with his patients. Dr Pembaur is an advocate of at-home dialysis as a "bridge" to kidney transplantation.
Dr. Pembaur is passionate about mentorship being actively involved in training residents and medical students at The Christ Hospital where he received his own residency training.
A Cincinnati-native, Dr. Pembaur and his wife have three children. They love to golf, attend sporting events and take vacations as a family.
---
Primary Location(s):
Mercy West Office
Mount Auburn (Christ) Office
Professional Titles:
Medical Director, Davita Western Hills Clinic
Board Certification:
Nephrology; Internal Medicine
Fellowship:
Medical University of South Carolina (MUSC)
Residency:
The Christ Hospital
Medical School:
St. George's University
College:
College of Charleston
Professional Associations:
American Society of Nephrology
Additional areas of clinical expertise, training, subspecialty certifications, or interests:
Transplant Nephrology
Patient Reviews
I have been impressed with Dr. Pembaur since my first visit several years ago. Knowledgeable, caring, and responsive. His office is run more efficiently than any physician's office I have encountered. I would highly recommend Dr. Pembaur.
Dr. Pembaur quickly assessed my health issues, documented them and directed changes in my meds and diet, and followed up timely. During my second visit, he called my primary care physician to coordinate treatment during my appointment time. Office staff is readily available by telephone and very helpful.
Very promising, positive feelings. Dr. Pembaur listens carefully and treats me as a person first, then a patient. His explanations about medication and care are professional, caring, and helpful, never condescending or with a superior attitude. I so appreciate having him as my nephrologist.