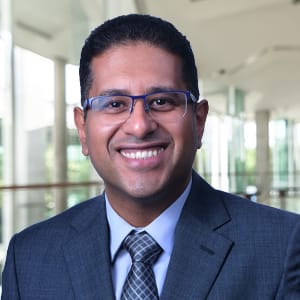 Hisham Elsherbiny, MBBCh
Dr. Elsherbiny has been fascinated by the kidneys since he joined medical school at University of Mansoura in Egypt with early exposure to patients with kidney disease in the famous Kidney Center in Mansoura. Dr. Elsherbiny enjoyed building long term relationship with his patients while maneuvering through the multiple complex issues related to kidney disease.
After medical school; Dr. Elsherbiny joined Mayo clinic to further study predictors of kidney kidney disease in healthy population. Dr. Elsherbiny presented there work on multiple national meeting and high impact medical journal. Dr. Elsherbiny was appointed as clinical instructor of medicine in Mayo Clinic for his endeavors in teaching medical students and residents. He continues to be passionate about education and is involved in nephrology teaching for medical residents in Good Samartian Hospital.
Dr. Elsherbiny has been taking part in the Nephrology education and Nephrology research committees at Mayo Clinic. He was also part of the critical care committee at Norton Hospital in Louisville KY, in addition to giving multiple talks to help with the education of critical care team.
Dr. Elsherbiny and his team believe in patient-centric care where patients' need comes first with special emphasis on patient education and patient-physician shared decision making.
Dr. Elsherbiny has particular interest in glomerulonephritis, monoclonal diseases of the kidney, polycystic kidney disease, and home dialysis.
In his spare time Dr. Elsherbiny enjoys playing chess, reading, watching movies and spending quality time with his family and two kids.
Primary Location:
Board Certification
Internal Medicine
Nephrology
Certified Hypertension Specialist
Residency
University of Missouri at Kansas City School of medicine (UMKC-SOM)
Medical School
Faculty of Medicine Mansoura University 
Professional Associations
American Society of Nephrology
National Kidney Foundation NKF
Renal Physician Association RPA
Renal Pathology Society RPS
Additional areas of clinical expertise, training, subspecialty certifications, or interests
Monoclonal diseases of the kidney
Glomerulonephritis
Polycystic kidney disease
Reistent Hypertension
Kidney stone prevention
Home dialysis
critical care nephrology