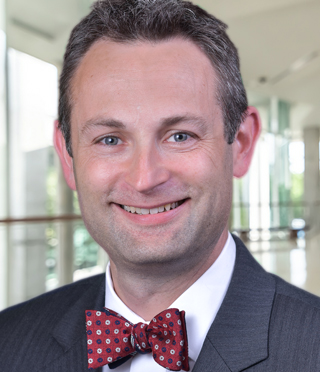 Dr. Lancaster was drawn to nephrology early in his internal medicine residency. He has a biochemistry degree and he enjoyed studying renal physiology. After doing his first clinical nephrology rotation, he could not see himself doing anything else.
He has now been in practice for since 2012. His focus as a physician is on patient care and patient experience. Dr. Lancaster's patients inspire him with what they overcome on a daily basis. His part is to do the best he can to understand their fears and priorities to guide them in finding the best treatment options.
When he is not working, he spends as much time as he can with his family and his 2 boys. Together, they enjoy camping, boating, and cooking at the campsite. He hopes to try his hand at farming as they get older.
---
Primary Location(s):
Anderson Office
Clermont Office
Covington Office
Eastgate Office
Edgewood Office
Board Certification:
Internal Medicine; Nephrology
Fellowship:
University of Cincinnati
Residency:
University of Cincinnati
Medical School:
University of Louisville School of Medicine
College:
Northern Kentucky University
Professional Awards:
Resident Teacher Award
Additional areas of clinical expertise, training, subspecialty certifications, or interests:
Additional training in interventional nephrology with active certification from ASDIN.