The Kidney and Hypertension Center (KHC) is proud to announce the latest addition to our team of esteemed nephrologists, Hisham Elsherbiny, MBBCh. Dr. Elsherbiny brings a wealth of knowledge and expertise to our center, further enhancing our commitment to providing exceptional kidney care.
Meet Hisham Elsherbiny, MBBCh
Dr. Elsherbiny completed his medical education at the Faculty of Medicine, Mansoura University, and pursued his residency at the University of Missouri at Kansas City School of Medicine. He is board-certified in Internal Medicine and Nephrology and is a recognized Certified Hypertension Specialist.
His professional affiliations include the American Society of Nephrology, National Kidney Foundation, Renal Physician Association, and Renal Pathology Society, showcasing his dedication to the field of nephrology.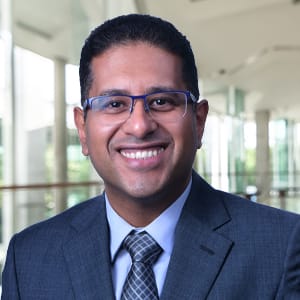 Dr. Elsherbiny's areas of clinical expertise are diverse and include monoclonal diseases of the kidney, glomerulonephritis, polycystic kidney disease, resistant hypertension, kidney stone prevention, home dialysis, and critical care nephrology. His broad range of skills and interests aligns perfectly with our mission to offer comprehensive and compassionate care to our patients.
At KHC, we continually strive to grow our team with highly skilled and compassionate professionals who share our philosophy of excellence in patient care. The addition of Dr. Elsherbiny to our team is a testament to this commitment.
We are excited to have Dr. Elsherbiny on board and look forward to the invaluable contributions he will make to our community and patients.
Careers at The Kidney and Hypertension Center
KHC is one of the leading kidney groups in Kentucky and Ohio. Our team of doctors, nurses, and medical support staff work together to provide compassionate care for people with kidney disease. We are always interested in recruiting new staff members who will embrace our philosophy of excellence in patient care.
If you're interested in learning more about our career opportunities, click here.