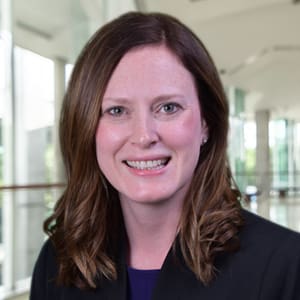 Sara Rhoten, APRN
Sara began her nursing career working with transplant and dialysis patients. She enjoys chronic disease management and feels that our nurse practitioners play an important role in optimizing the health of our patients with CKD.
Sara truly cares for her patients and strives to develop a treatment plan that meets their individual needs. She recognizes that patients with chronic kidney disease face many unique challenges and she enjoys helping them establish goals and work toward achieving them.
In her free time, she enjoys spending time with her family, reading and cooking. She and her husband have three sons, and she enjoys attending their school and sporting events.
Primary Location:
Professional Titles
FNP-C
College
BSN
Northern Kentucky University
Post College Education/Training
MSN Family Nurse Practitioner
Northern Kentucky University
Professional Associations
American Nephrology Nurses Association
National Kidney Foundation
American Academy of Nurse Practitioners
Additional areas of clinical expertise, training, subspecialty certifications, or interests
Interest in kidney transplant, experience as a kidney-pancreas transplant coordinator, and interest in nutrition and diet education.