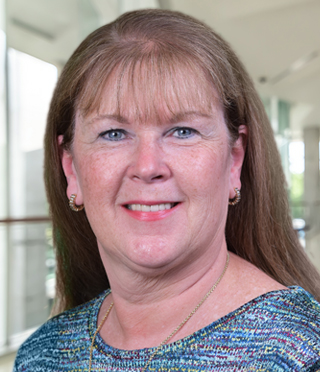 Ronda is a graduate of The Christ Hospital School of Nursing in 1982 and started her nursing career at The Christ Hospital first working on several medical surgical units and then transitioning to the dialysis unit in 1989. She fulfilled the roles of staff nurse, charge nurse and patient care coordinator during that time. An opportunity to work with the patient with end stage kidney disease in the outpatient dialysis setting was offered. She was a rounding nurse for Nephrology Consults from 1994 until 1995 when she returned to The Christ Hospital Dialysis Unit for further experience in the hospital based setting.
In 1997 Ronda began working with The Kidney and Hypertension Center in the care of the End Stage Kidney Disease patient rounding in the outpatient dialysis setting. In the desire for a more independent role, she furthered her education with first her BSN in 1998 and APRN in 2007.
Ronda enjoys working with the patient with kidney disease assisting them in meeting their treatment goals allowing for improved quality of life. She especially enjoys teaching and empowering her patients to learn about their health care needs, allowing them to feel more independent in their medical care.
She is married and has a special interest in reading, golfing, her faith and caring for her family.
---
Location(s):
Florence Office
Edgewood Office
Professional Titles:
Advanced Practice Registered Nurse
College:
NP, Northern Kentucky University
BSN, University of Cincinnati
RN, The Christ Hospital School of Nursing
Professional Association:
American Nurses Credentialing Center