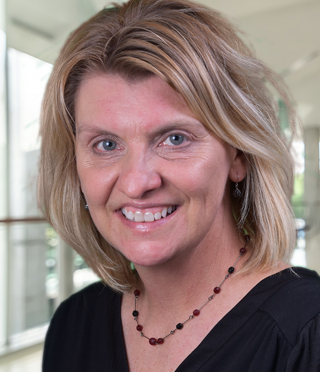 Mindi has worked as a nephrology nurse since 1996. In 1999, she decided to go to graduate school to pursue her Master's degree in adult health. She graduated with a Master's of Science in Nursing in 2002. Mindi is nationally certified by the American Association of Nurse Practitioners.
Currently, she spends most of her time managing patients with End Stage Kidney Disease requiring dialysis. She travels to multiple dialysis centers across the Tristate. She also sees patients with Chronic Kidney Disease and Hypertension at our Montgomery office.
In addition to being a nurse practitioner, Mindi is a mother and wife. She has been married to her husband, Jason, for  24 years. She has two children, Lydia and Abe. She enjoys spending time with her friends and family. Her hobbies include bowling, pickle ball and Euchre. She bleeds red, Go Hoosiers!!
---
Primary Location:
Montgomery Office
Professional Titles:
MSN, APRN
College
BSN from Indiana University
MSN from University of Cincinnati