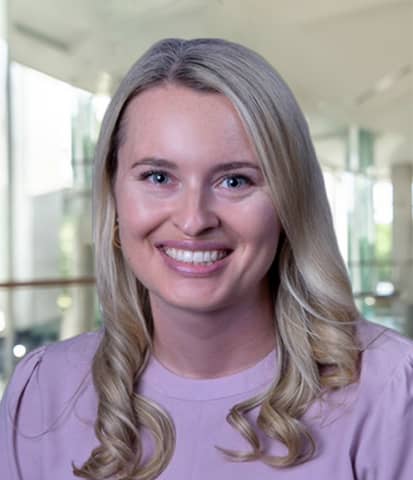 Erica Creech, APRN
After working several years as a registered nurse caring for cardiac surgery patients, I was looking for a change. While pursuing my master's I did a clinical rotation with a nurse practitioner from the Kidney and Hypertension Center, and realized nephrology was vaster than I had originally thought. I really enjoyed the acute and chronic components of nephrology as well as managing electrolyte imbalances. The physicians within the group also played a key role in my decision to pursue nephrology. As a student they would take me to a conference room with a sheet of copy paper and teach me about a topic pertaining to a patient we had seen that day.
I think what sets me apart as a provider is my willingness to explain diagnoses and treatment options to patients and their families in a way in which they can understand. I have been on the other side of the healthcare system as a family member, and know how much it means to have a clinician sit down with you to discuss the plan of care.
Two of my greatest passions are travel and reading. I recently went to Italy, and Greece is next on my bucket list! I also enjoy spending time with friends, and making trips back to my hometown of Jenkins, Kentucky to visit family.
Primary Location:
Training
BSN from Northern Kentucky University in 2018 and MSN from Northern Kentucky University in 2023
Professional Associations
ANCC