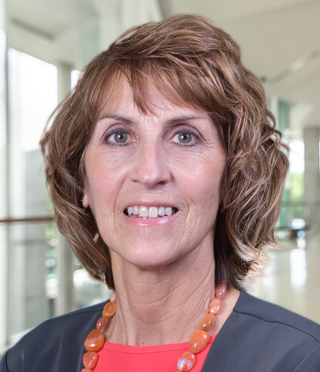 Autumn was one of the original staff that opened the first outpatient hemodialysis center in Northern Kentucky under Dr. Frank Giese. After working twelve years as a nurse and manager in hemodialysis, she decided to become an APRN to further her career. She enjoyed the clinical aspect and the challenge of providing care to those with chronic kidney disease. Nephrology is fascinating, technology is constantly changing, and she strives to help improve the quality of life of those with renal failure. 
What sets her apart from other providers is her 38 years of experience working with patients with Chronic Kidney Disease. Her knowledge and experience having previously administered hemodialysis treatments is to her patients' advantage. Autumn has a better understanding of what the patients experience, and this allows her to be a better provider and educator.
Autumn is an avid sports fan and spends her free time volunteering in church and spending time with her family, especially her grandchildren.
---
Location(s):
Edgewood Office
Professional Titles:
American Nurses Credentialing Center – Adult
APRN
Education:
University of Cincinnati – Master of Science in Nursing
Positions held:
Facility Administrator for Community Limited Care
Dialysis Center
Professional Organizations:
American Nephrology Nurses Association