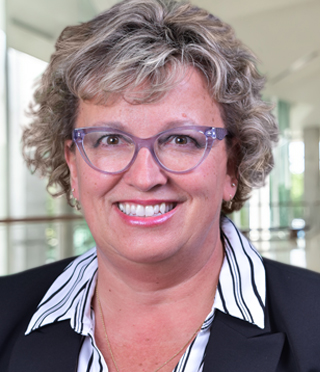 Working in the Medical ICU, Angela often cared for patients who received dialysis, and she worked closely with the nephrologists. During clinical rotation, she opted to work with a Nephrology NP and really enjoyed working with the outpatient dialysis population and developing the long-term relationship with the patients, which inspired her to specialize in nephrology. 
Angela has been in nursing for more than 30 years. She started as an LPN and returned to school to obtain an Associate Degree through Cincinnati State. She then earned a bachelor's and a master's degree. Angela is now a patient advocate.
During her free time, she enjoys spending time with her husband, camping and scuba diving.
---
Location(s):
Mercy West Office
College:
University of Cincinnati
Professional Associations:
American Association of Critical Care Nurses; American Nephrology Nurses Association